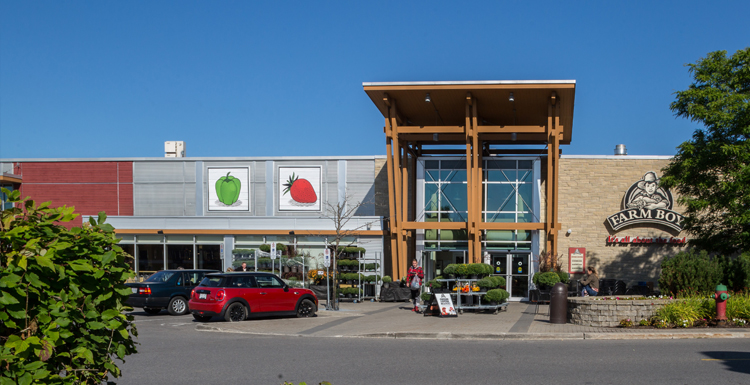 BLUE HERON MALL
Anchored Farm Boy, Mail Box etc, Baskin Robbins, Pelican Fishery, Quizno's and Colonnade Pizza.
Bank Street serves as a major north/south four lane artery
Trade area population: 18,532 (0-1 miles), 167,442 (1-3 miles).
Daily traffic count: 32,000 vehicles per day.
Ample free parking available.
New pylon sign complete with electronic message board.
Excellent location, reasonable rates.
60,000 square feet.
LOCATION 1500 Bank Street, OTTAWA, ONTARIO
CONTACT allan.kyd@taggart.ca